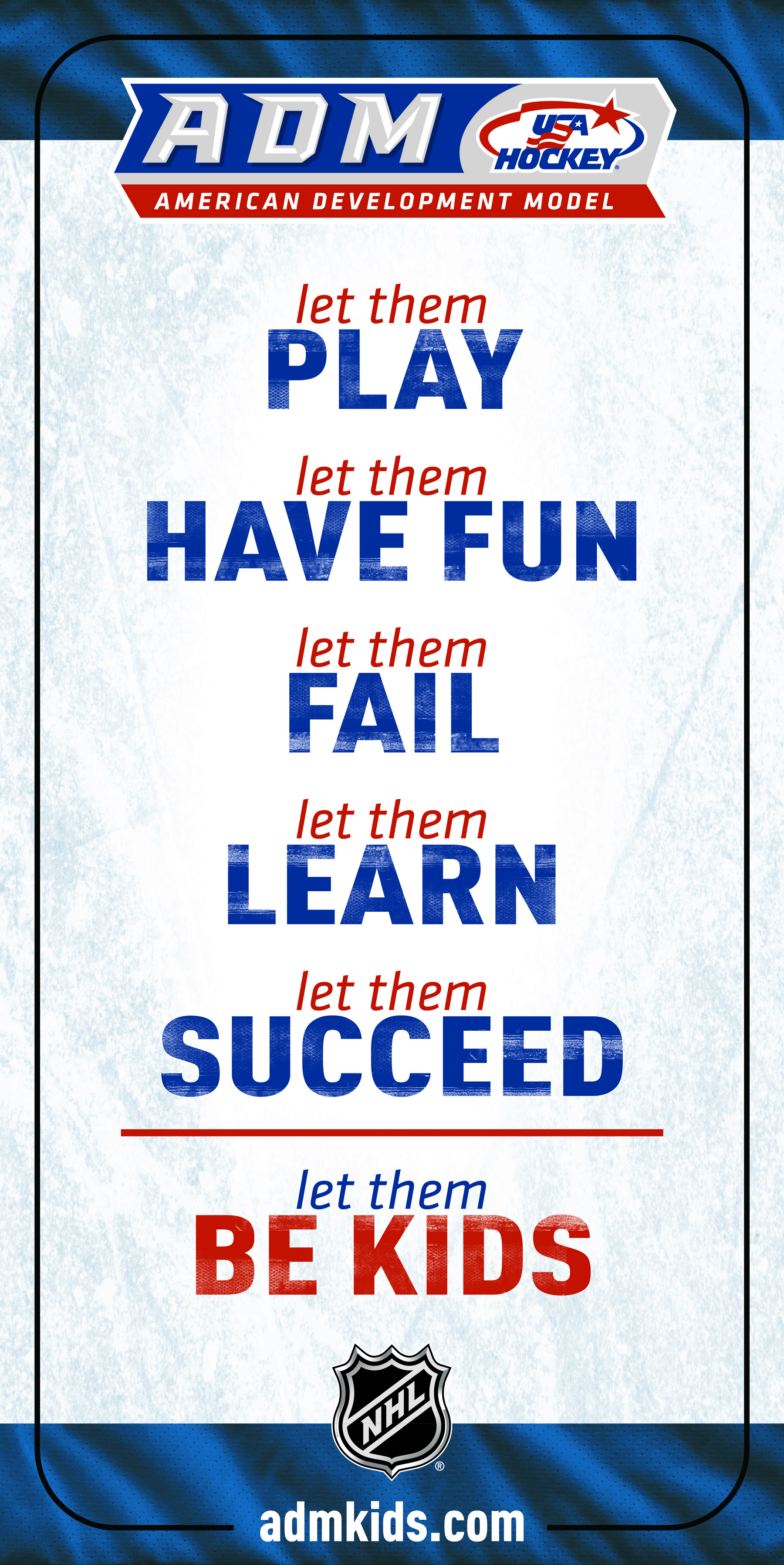 ADM Learn To Play Hockey Program At Team Toledo Ice House
USA Hockey has introduced a new approach to youth hockey which is called the American Development Model.   ADM is our learn-to-play hockey program geared for children that already know how to skate and are ready to take the next step.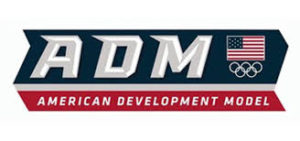 The American Development Model (ADM) is being instituted to help retain youth hockey players and to develop all players. GTAHA is focusing our efforts on the ages of 4 to 8 years old.   The role of the ADM is to provide guidelines, standards and structure, circulate best practices, create a venue for two-way communication – not to create mandates.
The building blocks are to:
Play – Introduce skills, introduce athleticism, friendships begin, age appropriate training and practice, and fun.
Love – Develop skills, develop athleticism, develop friendships, age appropriate training and practice, and fun.
Excel – Focus, prioritize hockey among other activities, friendships, competition becomes more important,
mastery of skills, and maintain the fun.
The following are the 8 & Under (Mites) recommendations:
FUNdamentals' Stage
Fundamental Movement Skills – A, B, C's – Agility, Balance & Coordination and Flexibility
Optimal Window is 'Speed 1' – Agility, Quickness, Change of Direction, <5 Sec Intervals
Off-Ice Training – 1x per week @ 30+ min. Prior to Practice (A, B, C's + Speed)
Play Multiple Sports – 25% Hockey – 75% Other Sports
Divide Players Into Top 1/3, Middle 1/3, Beginner 1/3
The implementation will be conducted by qualified individuals who will be supportive in anyway necessary.

For more information about the program please visit the USA Hockey ADM site at http://www.admkids.com/
GTAHA 2018-2019 FALL ADM PROGRAM
AGE GROUP:  2011, 2012, 2013 And 2014 Birth Years
COST FOR SEASON: $400 (SPACE LIMITED TO FIRST 30 PLAYERS)
INCLUDES 53 HOURS OF ICE TIME ON WEDNESDAY AND SATURDAY
PROGRAM RUNS SEPTEMBER 29TH THROUGH MID MARCH
PARTICIPATION IN THE NORTHWEST OHIO HOUSE LEAGUE
PLAYERS WILL TAKE PART IN JAMBOREES AND SCRIMMAGES WITH OTHER ASSOCIATIONS IN OUR AREA
ON-ICE INSTRUCTORS WILL BE EXPERIENCED CERTIFIED COACHES
REGISTER HERE BY COMPLETING OUR ADM REGISTRATION FORM
Please make checks payable to:
GTAHA and mail to
2147 Chalmette Drive     Toledo, Oh 43611
________________________________________________________________
GTAHA'S ADM MODEL
GTAHA ADM for 6 & Under – 2018-2019 Season
GTAHA ADM for 8 & Under – 2018-2019 Season
For more information or to answer any questions please contact Carey Manders at 419-350-2171